Testimonials
Here's What a Few of Our Clients Say…
"Patricia's two presentations were the highlight of our whole convention.
No other speaker generated as much favorable comments and caused our attendees to returned home with usable information. Patricia Rossi would make any meeting planner a star! I highly recommend her to any group. She is the best. I have been booking speakers for 24 years and I would put Patricia Rossi in my "top 10″ best without a doubt.".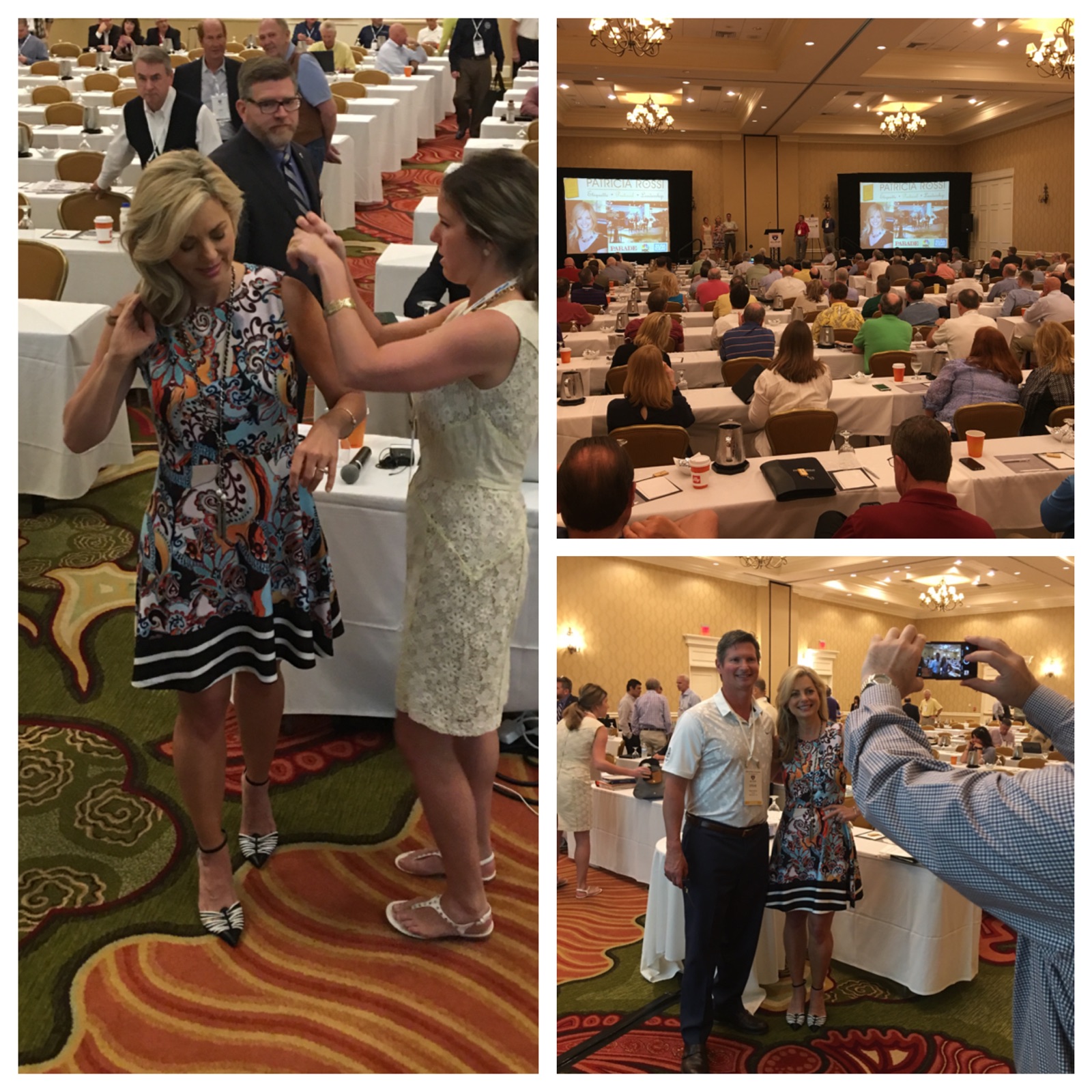 Jeff Sterne
"Dear Patricia, Thank you for speaking for PNC wealth management today. I learned so much, all of which I can apply to every part of my life. I hope we can work together again."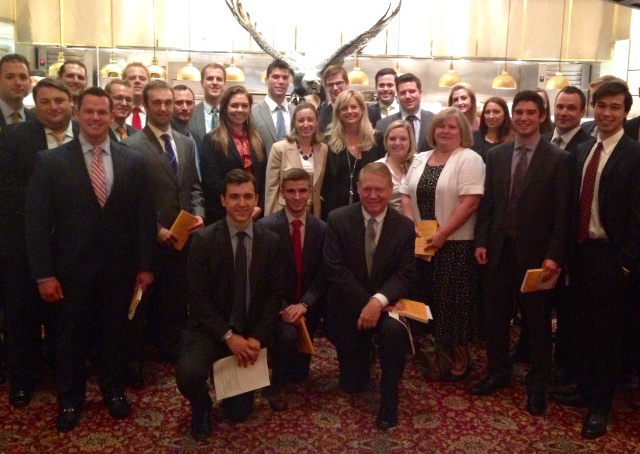 Judy Jadiowiec
Phenomenal! Patricia was voted best speaker by our entire group. She was dynamic, engaging , and highly interactive.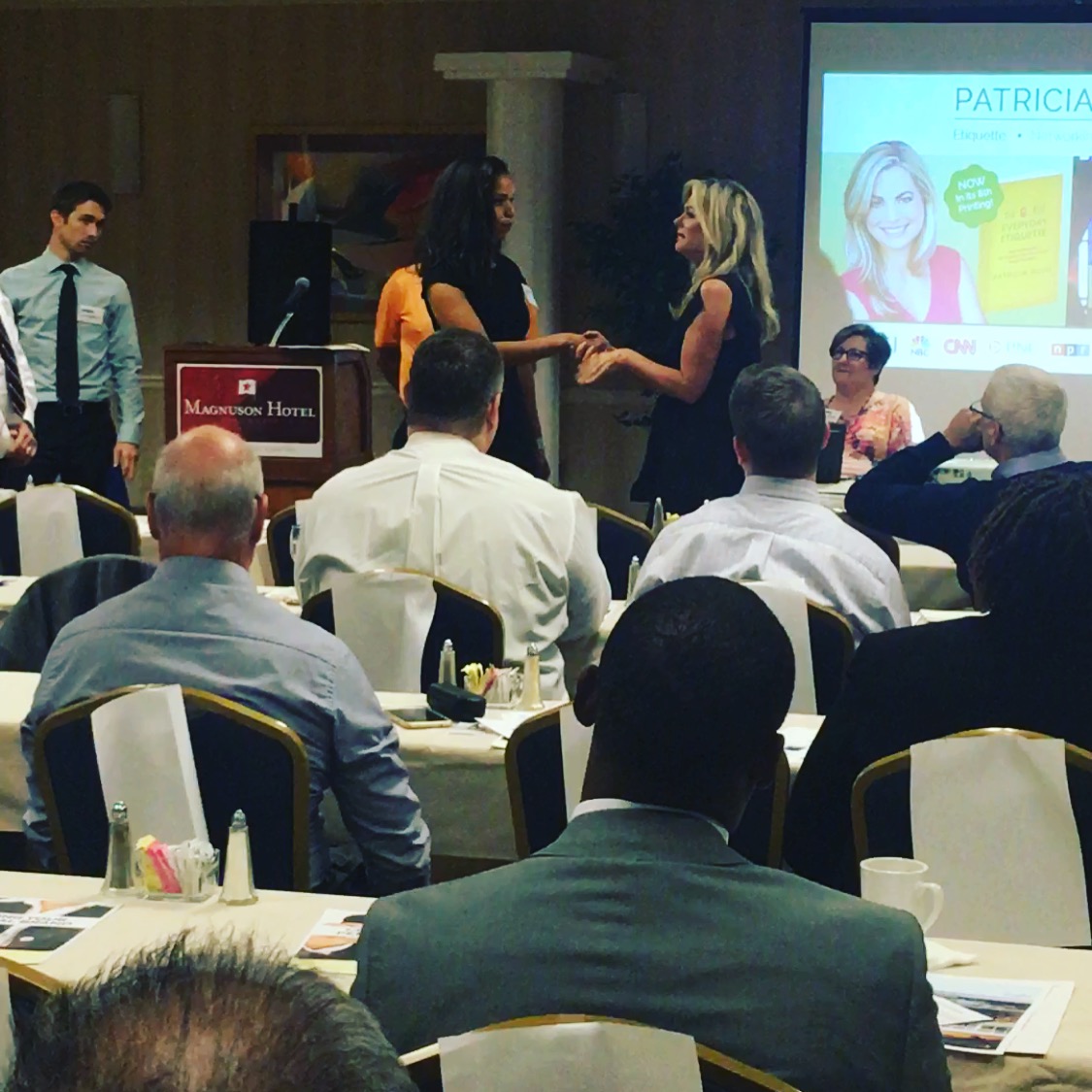 Steven Kramer
"Patricia Rossi's Pro "Active" Protocol for the professional athlete – essential. Touch down technique for stellar social media, community, and team success. Enables each and every athlete to succeed on and off the field."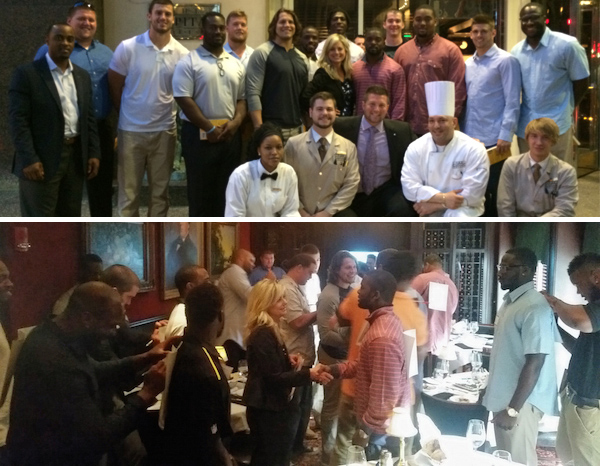 Terry Cousin
Steelers Player Engagement Coordinator
"Absolutely spectacular! Our Team will benefit from your lessons individually and collectively for years to come. We look forward to utilizing your talents in the future, hopefully for a larger slice of our organization."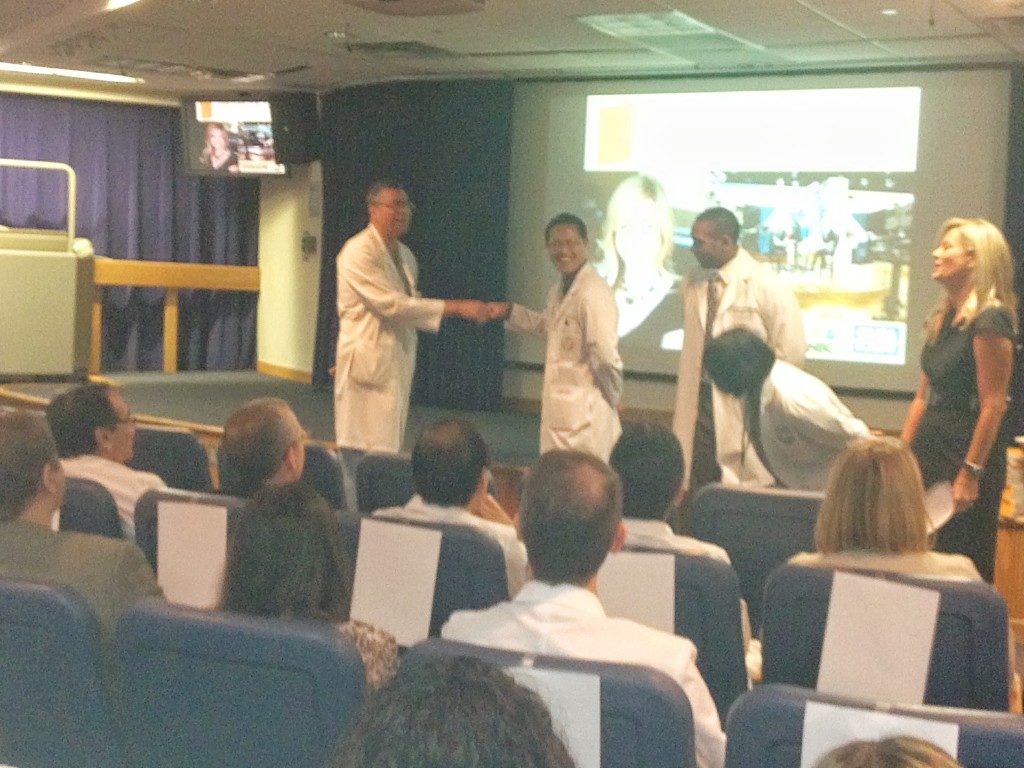 Harry R. Van Loveren, M.D.
Professor and Chairman, College Of Medicine Neurosurgery / USF Health
"Thank you for sharing your expertise, humor and wisdom with the CAB team!"
You are lovely, entertaining, and truly a joy to be around. your time with us was truly valued and appreciated by all, and I look forward to working with you in the future!"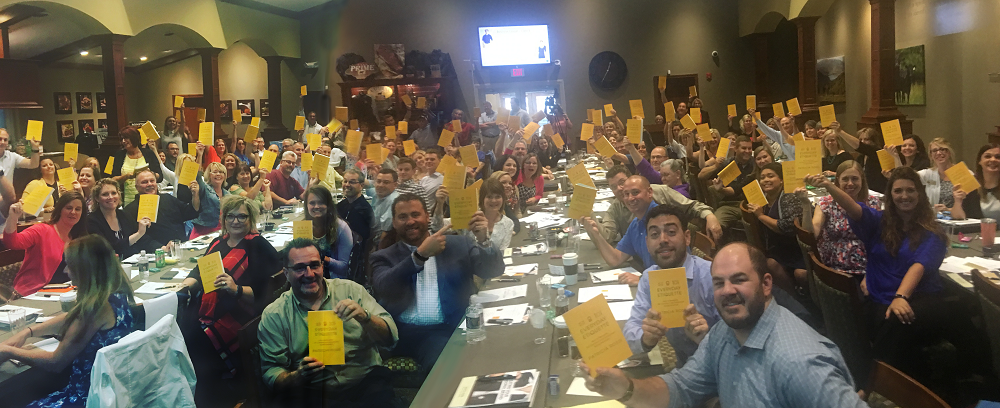 Pam Cottrell
Dear Patricia, Thank You, Thank You, Thank You!! The evening was amazing. You are full of love to share and that was very clear in the atmosphere. Everyone was engaged and loving every minute of your presentation.  I've had so many great comments and the best was: "This was the best program we have done" I was super excited and wanted to share the positive feedback.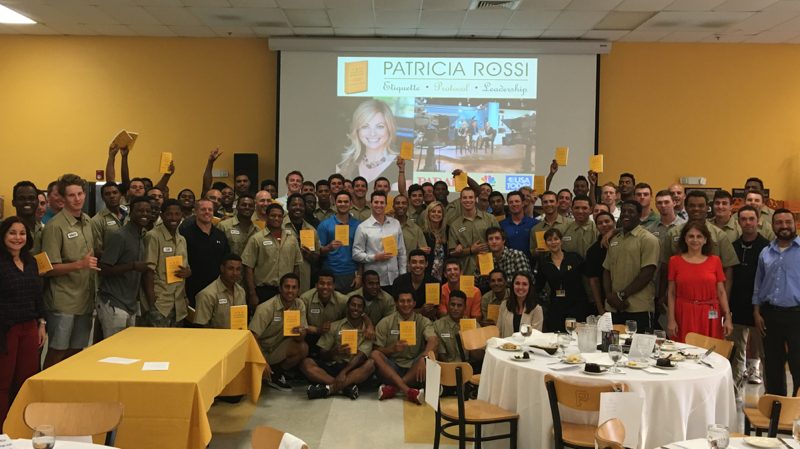 Mayu Fielding
Pirates Baseball Organization Education Coordinator
"The one thing that was the best was everything, the comprehensiveness of the program. You went above and beyond in including many critical factors of business etiquette and social branding that our students need to know and doing it in a short period of time. You gave them a global view of specific important areas that have a significant impact on their future careers in a dynamic, concise, interactive way that they immediately understood and grasped. It was quality, applicable information regardless of a person's age or length of time in the working world. Thank you for making our Leadership Symposium relevant, concise, memorable, and fun!"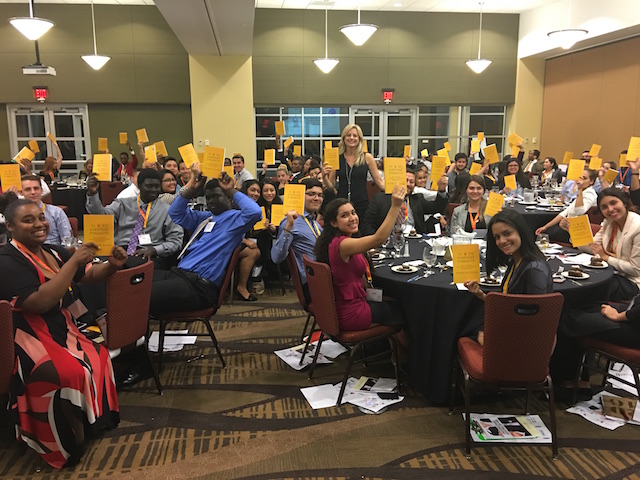 Sunni Prevatt
Coordinator, Student Development Winter Park Campus Valencia College
"Patricia, it has been an absolute pleasure to learn from you today! I have been to a number of etiquette events, but yours has taken 1st prize! Great energy and information."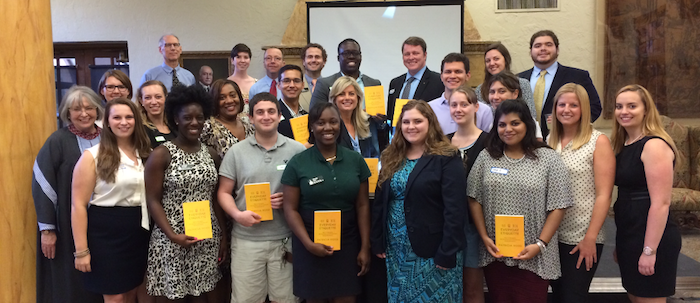 Joann Burnett
"Patricia Rossi's interactive Business Etiquette and Social influence Seminar was Engaging, Educational, and Entertaining."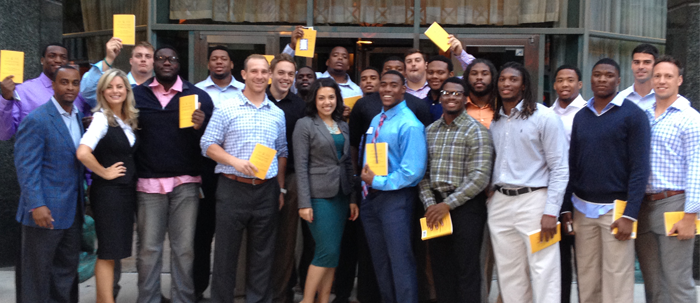 Dwayne Joseph
"Patricia's Networking without Nervousness keynote was a conference favorite. Her 5 success tips for building relationships on and off line were my favorite take away."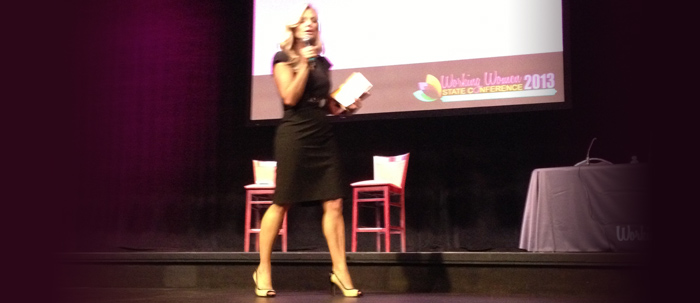 Jessica Rivelli
Founder of Working Women of Florida~Statewide conference
"I thought it was very valuable. Though you cannot possibly take away everything, I think there were some key takeaways that I will certainly roll into my daily life. Inspire would be a great venue for her, because she would be especially "inspiring" to women and they would enjoy interacting with her and hearing her story in general. A speaker like Patricia is invaluable and something I took as a privilege to sit through.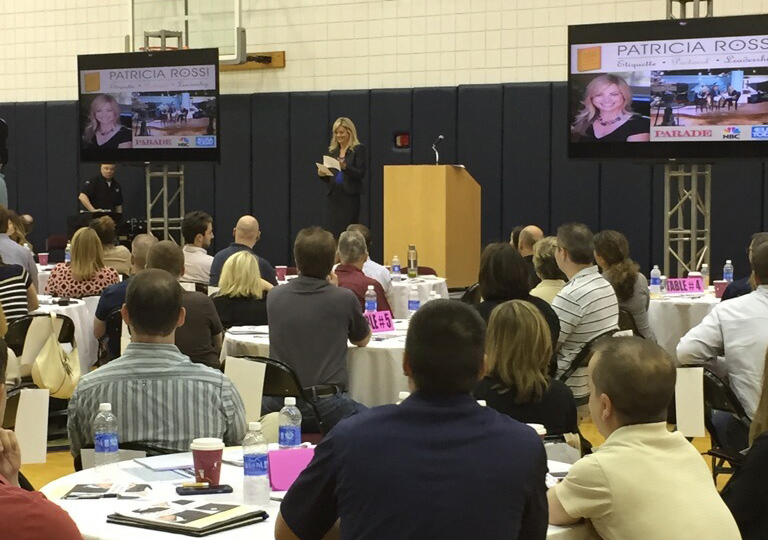 Renee Buzek
"Patricia brought into a fruition a vision for Inclusive Student Excellence at UNC. The experience was once-in-a-lifetime for many students and still is a hot topic for conversation. Patricia was the perfect inaugural keynote speaker for our College to Corporate program!"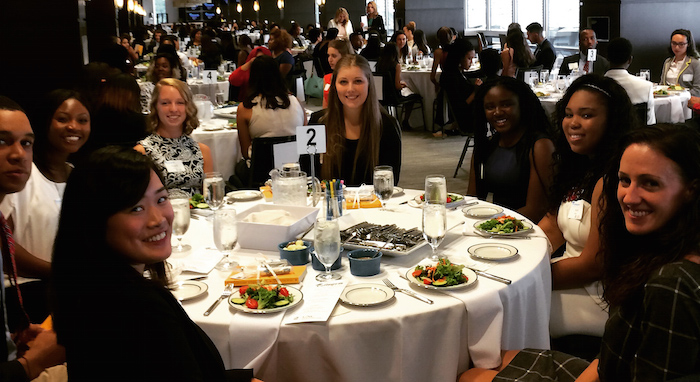 Ada Wilson Suitt, J.D. Director of Inclusive Student Excellence
"Thank you so much for your active and hands-on role in our Women's Leadership Networking Event yesterday.
The positive feedback just keeps coming in! You inspired me and our group to think and act differently in the way we approach networking in social situations. I look forward to reading your current and future books. I truly hope our paths will cross again in the not too distant future."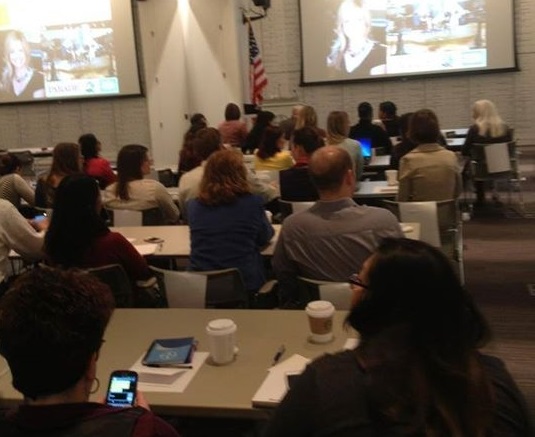 Alison Hinds-Pearl
"Dear Patricia, I simply can't thank you enough for coming out to speak to my chapter. One of my goals as Vice president of programming is to make sure the events I am planning help my sisters become better versions of themselves, and I believe that your presentation has been the most successful in doing that. I loved seeing the members of all ages asking questions and really being inspired to improve themselves and set some goals. Thank you again for sparking something within them and getting them to succeed in the professional world. It has been a pleasure working with you."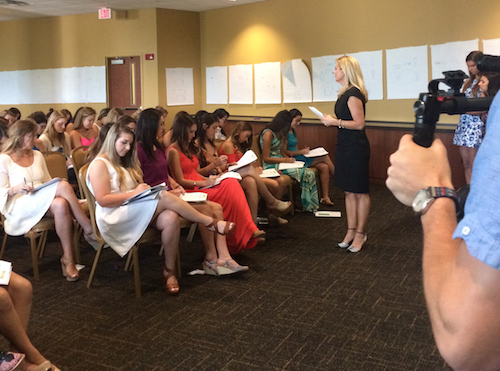 Morgan Falcon
"Every Pro organization should have their team take Patricia Rossi's Athletic Etiquette intelligence training before ever setting foot on your field."
Terry Cousin
Director of Player Engagement, Tampa Bay Buccaneers
"We'd like to give a huge thank you to @patricia_rossi for putting on an amazing presentation for Delta Kappa this weekend. We were able to touch on #PersonalBranding #Professionalism #Etiquette and #Leadership! It was truly a pleasure learning from you Mrs. Rossi and we promise to put it all to good use!"
Delta Gamma at University of South Florida
"Just a quick note to say thank you for your great work today. I will be honest and admit that given the tough critics in our group, I was nervous this week leading up to today's presentation. I should not have had any qualms – you were pitch-perfect. Although I promised you constructive feedback, I am (not so) sorry to report that I was unable to scrounge up any ways in which you could improve. I have already received many emails from attendees, all with nothing but favorable comments."
Jeanie M. Poley
Senior Director of Administration Human Resources, Recruiting, Marketing & Professional Development
"I thought it was very valuable. Though you cannot possibly take away everything, I think there were some key takeaways that I will certainly roll into my daily life. Inspire would be a great venue for her, because she would be especially "inspiring" to women and they would enjoy interacting with her and hearing her story in general. A speaker like Patricia is invaluable and something I took as a privilege to sit through. Although most people, including myself, are in need of these etiquette reminders I would have never signed myself up for it."
Renee Buzek
"Thank you for the etiquette luncheon! My best take away was knowing how to be ingaged with the other person from the moment of handshake all the way through lunch. This will help me with my clients. Thank you!"
Michelle Ibrahim
"You brought to USFSP and experience unlike any students will receive. Your fun and professional personality and kindess exudes immediately in your presence, and helps students feel comfortable when they learn to step outside their comfort zone. I would recommend your presentation to any college or university!"
Kyndra Angell
Coordinator for Leadership Programs
"Thank you, Patricia, for providing our students such professional and practical everyday information the can take away and use for years into the future."
Kerrin Naeff
Marketing and Conference Coordinator
"Thank you for such a wonderful retreat at The Dunedin Fine Arts Center. You created such a fun and engaging event. I have received numerous comments that it was the best retreat yet. Thank you for sharing your day with us as I know it had a tremendous impact."
Patrick Donoghue
"It was great meeting you this week and I thoroughly enjoyed your class on etiquette in Miami. You are amazing!"
Chris Frey
Regional Vice President
"Patricia Rossi paves the road for athletes to transition from being student leaders to leading in life, helping them successfully navigate business events, community functions, and daily real world interactions."
Jodie Heinicka
Assistant Athletic Director, University of South Florida
"You were a big hit!! The office is still talking about your presentation. It was fun, informative and very helpful to all."
Mary E. Faulk
Grant Thornton, LLP
"Patricia's 90-minute interactive workshop gave my college students the tools to shine heads and tails over their competition. Armed with these unspoken rules, they quickly discovered a natural way to navigate the transition from college classes to the corporate world."
Jen Straw
University of Tampa
"Dear Patricia, I just wanted to take a moment to again thank you for the really great time I had at your Chamber event on Thursday. I think you are the most engaging speaker I have ever encountered! While I was delighted to listen to your great ideas, I was even more inspired by your warmth, sincerity and compassion for others. You truly are a beautiful woman, inside and out! Thanks again for a wonderful time and I hope our paths cross again in the future!"
Darcy Davis
"Patricia Rossi's Business Etiquette Lunch & Learn Tutorial helped our staff feel more comfortable, confident, and at ease in business networking situations."
Wendy Young
President of Luxury Home Magazine
"Please accept my thanks for a great presentation. The First Impressions Count and Handshake Protocol were so very valuable. What a great way to spend the lunch hour."
Charles Gaudreau
Medenet
"When Patricia Rossi spoke to our group, the Network of Executive Women, she was a fun, engaging speaker, with a clear message. She shared her message with enthusiasm, wisdom, and just the right touch of humor. We look forward to having our Protocol Coach back next year!"
Heather Delafield
NEW Program Director '09
"Thank you for speaking for our Youth of the Year event. All the youth (and adults) raved about your workshop."
Janice Lindsey
Boys and Girls Club of America
"Patricia Rossi provided our junior and senior executives with a compass of invaluable skills, opening the door for them to successfully navigate any professional and social situation with ease and confidence."
Dennis Martino, CFP
Raymond James Financial Services, Inc.
"Patricia Rossi's corporate tutorial reminded us of things we had long forgotten and gave us new areas of protocol that are simple but mandatory to follow."
Kathy Rabon
Deputy Director, Salvador Dali Museum – St. Petersburg, Florida
"Patricia Rossi gave a state of the art Etiquette and personal development workshop. And as our students say: It was totally awesome!"
Gerry Hazinski
The Chi Chi Rodriguez Foundation
"Patricia Rossi has served as a workshop facilitator for the Tomorrow's Woman Program. Her social and professional etiquette presentation is outstanding and was very well received. I highly recommend it."
Office of the Attorney General
Tallahassee, Florida
"Patricia Rossi's Athlete's Etiquette Intelligence and Protocol training will enable each and every athlete to shine on and off the field."
Dickie Noles
Philadelphia Phillies
"Patricia's course gave our employees the confidence needed to become a Five Diamond Resort. The Sand Pearl's practice is to give our guests excellent service. After Patricia's tutorial we can be assured our Fifth Diamond is not far off."
M. Palmer
Sand Pearl Resort
"Patricia's seminar equipped our young adults with Life Management Skills that will open many doors in their personal and business relationships."
Sophia Hunt
The Harid Conservatory
"Patricia was the best speaker we have had in the last two years. She made learning etiquette fun. I have had so many compliments on her presentation and attendees have requested her information so that they can have her come to teach their employees. My only regret is that we only had an hour and the time flew by. Patricia had the whole audience so captivated that when the hour was over no one wanted to leave. Patricia is gracious, charming, eloquent and funny. We can't wait to have her back again."
JoAnn Rooney
Your Mortgage Source, Inc.