Patricia Rossi's Blog
Read up on some amazing blog posts by Patricia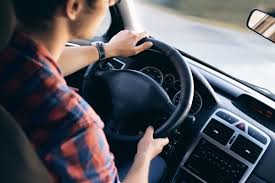 Rideshare companies like Lyft and Uber have quickly become extremely popular across the world – for those needing a lift to the airport, for college students to get around campuses and for thousands that travel in big cities to busy destinations.
But during the hustle and bustle of the holiday season, these companies take on even more business when people begin to use them as transportation to parties, eliminating the stress of having to select a designated driver for the evening, or needing to walk far distances from their parking place in cold conditions.
If you plan to travel with a rideshare company this season, or anytime in the near future, the following are a few things that your driver would like you to know.
1~ Don't Make Them Wait. Immediately after requesting a ride, the rideshare company will contact the closest driver to you. The company counts on you being ready when the driver arrives and sometimes might even cancel if the driver is left waiting for more than five minutes. Make sure that you are prompt, as they are trying to provide you speedy service and they get paid per ride.
2~ Sit In Back. Many drivers have personal belongings in the front seat of their vehicle when they travel. For this reason alone, you should always sit in the back seat when entering the rideshare vehicle. This also helps the driver feel more comfortable, giving them personal space as well.
3~ Be Respectful. Even if you throw trash on the floor in your own car, always remember that you are riding in the driver's personal vehicle that they would like to be kept tidy. Make sure to buckle your seat belt, pick up any wrappers that you may have dropped, and always ask before eating.
4~ Be Friendly. Feel free to converse with the driver during the ride, as small talk makes everyone feel more comfortable. Just make sure that if you have been drinking, you remain respectful and be aware of your speaking volume. Never roll down the windows and yell or stick your arms or hands outside, as this is dangerous and may also startle the driver. It is also okay to let the driver know what type of music you listen to so that they can turn on the radio for you.
5~ Leave a Tip. It was questioned in the past if tipping the driver was necessary, but the rule of thumb is to now tip them if your ride was a positive one. Both Uber and Lyft now have tipping options on the app where you can type in the selected amount. The standard rate is between 15 and 20%, just like a taxi driver.
6~ Don't Forget to Rate. Positive ratings provide drivers with an incentive to give their passengers a wonderful experience. It only takes a few minutes to log into the rideshare app that you have used and give your driver a rating for their services.
Following these rideshare etiquette tips will ensure that everyone has a safe and pleasant experience on the road.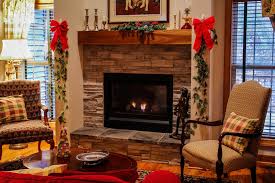 Are you planning to host a holiday gathering at your house this year? These festive events are very fun but can cause the host added stress when not prepared for correctly. Instead of finding yourself rushing around at the last minute, unable to fully enjoy your party...
read more