For Event & Meeting Planners
Etiquette · Networking · Leadership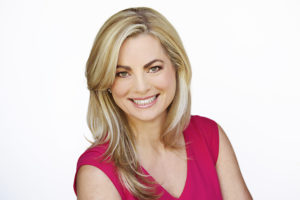 My job is to make your job easier, so we've put together some helpful information in one spot so that I can help you help the people that matter most to you.
Once you've engaged Patricia Rossi to come and speak at your event or organization, here are a some suggestions to help make it a spectacular event:
1. Seating. If tables are set in rounds, please set chairs in a semi-circle to the stage so that everyone can see without twisting and turning.*
2. Food & Beverages. If a meal is being served, please ask servers not to collect dishes, clean room, or pour beverages during Patricia's presentation.*
3. Handouts. If a handout is needed Patricia will provide it in an electronic form (.doc or .pdf). Please print an appropriate amount and distribute prior to the presentation.
4. Book Signing. If you have arranged for a book signing, please place a 6′ covered table at the back of the room.
5. Presentation. Patricia will use a multi-media presentation. Please provide an LCD projector and computer for Patricia's PowerPoint presentation along with a wireless remote.
6. Table. A table will be needed at the front of the room large enough to fit a few props.
7. Wireless Lavalier Microphone. Patricia will be move during her presentation. A wireless lavalier microphone is preferred to allow for that movement if there are more than 50 attendees.**
8. Wireless Hand-held Microphone. A wireless hand-held microphone is acceptable if no demonstrations are to be performed.
* If a demonstration is to be performed this may be waived.
** Required if a demonstration is to be performed.
Patricia's Introduction
PATRICIA ROSSI is an etiquette expert and author of Everyday Etiquette: How to Navigate 101 Common and Uncommon Social Situations (St. Martin's Griffin, 2011). Her book sold out the first day of publication on Amazon and in just 12 short weeks was in its 3rd printing. This fun, yet essential guide, provides all the necessary social skills to navigate your way from the Monday morning board meeting to the Sunday afternoon tailgating party and everything in between. She is a sought-after etiquette coach, public speaker, and television and radio personality.
Rossi is NBC Daytime's National Etiquette Correspondent. Her weekly television segment "Manners Minute", for which she is both the writer and on air talent, has been airing on NBC, CBS, Fox, and ABC affiliates since 2006. She has had the good fortune to be featured in publications such as the New York Times, The Wall Street Journal, USA Today, Guideposts, Real Simple, and Parade, Good HouseKeeping HGTV Magazine, NPR, and many more. She is Twitters #1 Etiquette Professional worldwide.
Patricia is proud to be a graduate of The University of South Florida, as well as the Protocol School of Washington. She works with business leaders, professional athletes and university students of all ages from around the country.
She is the wife of 1, the mother of 2 and is the daughter of North Carolina farmers.
Her mantra is "Kindness, not formality. Relationships, not rules."