News & Press
Read some of the articles Patricia has been published in.
Articles
Eating at your desk? Your cubemates may be seething. USA Today Published April 5, 2017
Your Awkward Holiday Party Moment Survival Guide Redbook Mag
Published December 23, 2016
33 Fun (and Cheap!) Gifts for Your Boss – Business News Daily
Published October 28, 2016
Feting Papi simply good manners Tampa Bay Times Published September 22th, 2016
Intern tip sheet: What to wear and how to act Washington's Top News Published June 7th, 2012
How to Survive a Sporting Event With Your Boss Bloomburg Businessweek Published Monday, August 1st, 2013
Luxury Baby and Youth Hotel Packages with Hyatt Premier Traveler Published Monday, July 29th, 2013
Road warriors can use downtime to network USA Today Published Monday, July 7th, 2013
HYATT house(R) Honors 'Very Important Residents' with Personalized Perks and Rolls out New Additions Wall Street Journal Published Monday, May 20th, 2013
Is 'Dear' dead? CNN Opinion Published Monday, July 30th, 2012
Tech Etiquette Rules For Commuters and Travelers Mashable Published Friday June 28, 2012
I'm Sitting Here, but Why? New York Times Published Friday June 1, 2012
Navigating a multitude of graduation parties Chicago Tribune Published Tuesday, May 22, 2012
Manners, people! How rudeness ruins entertainment Tampa Bay Times Published Thursday, March 1, 2012
Twitter Panache Panache Published Saturday, January 21, 2012
Take A Cup Of Kindness, Please, When Toasting New Year NBC4 Online Published Thursday, December 29, 2011
Holiday Office Parties: 10 Dos and Don'ts for Employees Fox Business Published Dec 6th, 2011
Work Lunch Money Matters: Who Pays? Currency Published Wednesday, November 2, 2011
Hone your social skills: keep it simple, be kind livemint.com & The Wall Street Journal Published Sunday, October 23, 2011
Etiquette expert Patricia Rossi doesn't care which fork you use St. Petersburg Times Published Sunday, October 16, 2011
What to Do When Your Neighbors Drive You Nuts PARADE Published September, 2011
Knowing Your Dining Do's and Don'ts The Tampa Tribune Published Sept. 28, 2011
Email Thank-You Notes PARADE Published August 21, 2011
Mealtime Behavior PARADE Published July 3, 2011
How Much to Tip for Summer Expenses REALSIMPLE Published July 2011
How to Say "Goodbye" in Any Situation Woman's Day Published May 2011
The Big Relationship Reveal Marie Claire Published December 2010
Patricia Rossi's Article ShopSmartMag.org Published December 2010
The Return of Respect Parents Published November 2010
What Manners Most: Get a modern-day addendum for the classic rules of decorum Southwest Airlines Spirit Magazine Published September 2010
Cruise Ship Etiquette: Tips for a ship-shape vacation Tampa Bay Online (www.tbo.com) Published June 3, 2010
Cigar Etiquette: You're doing it wrong – Common sense tips for uncommon situations Tampa Bay Online (www.tbo.com) Published April 1, 2010
Etiquette coach shows just the right manner (Adobe PDF) Tampa Bay Online (www.tbo.com) Published April 1, 2010
How Much to Tip at Hotels, and When USA Today Published November 17, 2009
How to Deliver an Unforgettable Handshake (Download PDF) STACK Magazine Published October 2009
'Protocol Coach' gives Charley a lesson (Video) My FOX Tampa Bay Published July 28, 2009
Grandma Knows Best 4 life lessons that never go out of style (Article) GuidePosts Published July 2009
Features:
"Reading the Room" Online Etiquette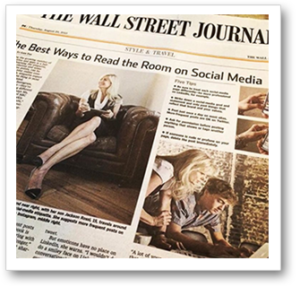 Your online goal should be the same as if you were in person: to engage, give value, and make someone's life better.
It's hard enough to figure out someone's intent in person; trying to "read the room" online can be even more frustrating. In an article in a recent Wall Street Journal…
How to Ace Your Office Secret Santa Exchange With Minimal Effort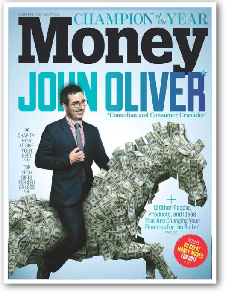 Because nobody wants a coffee mug full of candy canes.
Listen, we get it. With all the present-wrapping, travel-stressing, and dinner-table politicking keeping you busy this holiday season, the office gift exchange ranks dead last on your list of priorities.
Rules of the Road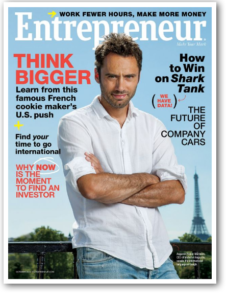 A modern passenger's guide to good manners, according to two etiquette experts.
Question: I'd usually chip in for gas when carppooling with a coworker, but she has an electric car. Should I offer to foot part of her electricity bill instead?
Patricia Rossi, business etiquette coach and author of Everyday Etiquette: You always want to show some gratitude…
Southern Living (March 2013)
Say Goodbye to Gossip
Instead of whispering through the grapevine, use a strategy from Florida-based business etiquette coach Patricia Rossi.
1. Change the Subject: "Where did you get those gorgeous shoes?"
2. Be Direct: "It's not nice to talk about Alison – she isn't here to defend herself…"
How Bad is it to park your car in front of a neighbor's house?
Leaving your car for less than a day is fine. But let it sit there longer and you're treading into rude-behavior territory. "Even though your neighbor doesn't legally own that spot, she deserves to park in front of her own house, or to have that space left empty," says Patricia Rossi, author of Everyday Etiquette…Bottom Line: Sorta Bad!
The Talk: Make Your Vacation Pals Cough Up Their Fair Share
A getaway shared with fiends or relatives can be the stuff of everlasting memories – unless squabbles over finances turn close relationships into ancient history…The Group Rules:
1. Keep it Light: Work with topic into a larger discussion about the good times you're going to have, says Patricia Rossi, author of Everyday Etiquette…