More About Patricia Rossi
Kindness not formality. Relationships not rules.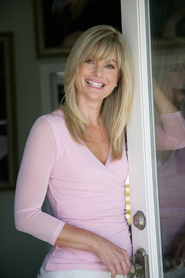 Patricia is the go to person for etiquette knowledge and experience in television, radio and print media. She is featured on NBC Daytime's One Minute Manners.
See What Clients Are Saying
Patricia Rossi is the host of NBC Daytime's weekly Manners Minute which airs in 165 syndicated television markets.
Her best-selling debut book
Everyday Etiquette: How to Navigate 101 Common and Uncommon Social Situations
(St. Martin's Press 2011) is currently in its eighth printing.
Patricia is a nationally acclaimed business etiquette coach, spokesperson, author, and columnist. She has been featured in Bloomberg, Businessweek, The Wall Street Journal, The New York Times, USA Today, Real Simple, HGTV, and many other publications. Professional sports teams, universities, corporations, and other audiences love her fun, interactive seminars on business etiquette and social influence.
She lives in Florida with her husband Bobby and their two sons Jackson and Harrison.
TRUSTED BY: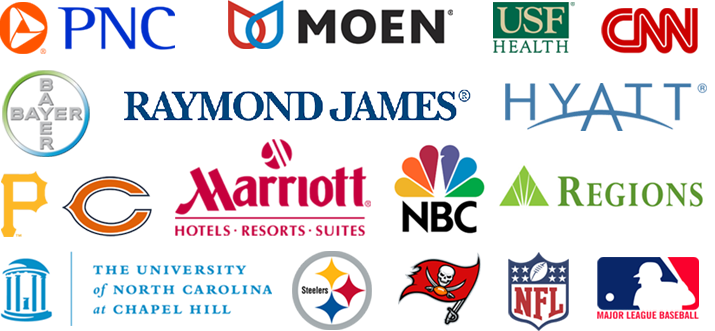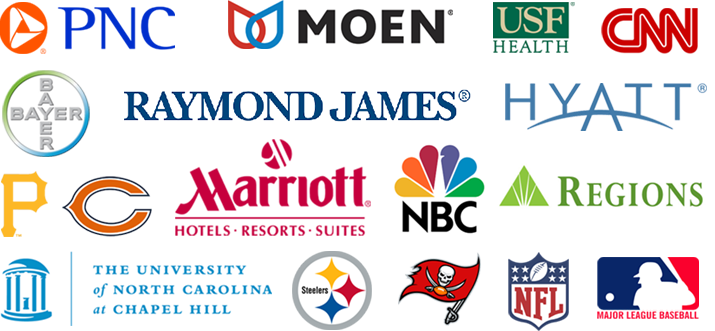 Additional Talent Information:
CORPORATE/ PUBLIC SPEAKER/ WRITER
Business Etiquette, Protocol and Leadership Coach: Providing training and design for professional development and leadership by conducting individual and team workshops and tutorials throughout the United States
Speaker for Business and Leadership Conferences, professional sports teams, national and local organizations
Recent clients include Moen, NFL, MLB, Bayer, PNC, University of South Florida, Grant Thornton, University of Tampa, Salvador Dali Museum, and Raymond James
Writes a monthly column for the Tampa Tribune
ON CAMERA
Writer and on air talent for televised "Manners Minute" segments, with over 100 different recorded segments and topics airing since 2006
In-studio manners and lifestyle expert
Over 1000 hours on-air for Home Shopping Network (HSN)
Talent for PGA Golf Resort (TV, Print and Promotional Video Campaign)
Sea-Doo Watersports (TV, Print and Promotional Video Campaign)
Adams-Mark Hotel (TV, Print and Promotional Video Campaign)
PRINT ADS
Talent for Macy's, Burdines, Bealls, Eckerd Drugs, American Greeting/ Hallmark Cards, Danskin, USAir as well as numerous lifestyle, sport and resort publications
EDUCATION
Graduate of University of South Florida
Graduate of the Protocol School of Washington