Etiquette Training Will Boost Your Confidence and Credibility
Is your weak handshake distracting others from your professionalism?
Is your inability to engage in small talk holding you back from key business connections?
Are you too scared to make a first impression that you are making no impression at all?
With Patricia Rossi's help, your next chapter can read of social comfort and confidence, workplace credibility, and quality connections. With a focus on kindness and relationships opposed to rules, Patricia can easily help you and your staff avoid business faux pas and networking awkwardness, and guide you through easy-to-understand professional etiquette. Through interactive and entertaining lessons, Patricia teaches that etiquette doesn't have to be stifling. It's about being comfortable, confident, and anxiety-free.
Consider the connections you've lost and the business relationships that have suffered because you are afraid to network with someone who could be a good customer, business associate, mentor, or even a potential friend. Patricia's knowledge speaks to business owners, young professionals, athletes, and community leaders, helping them struggle less with small talk and putting them at ease in networking atmospheres.
Modern Manners Doesn't Have to Feel "Stuffy"
Her plentiful knowledge of business protocol, combined with truthful observations and her lively demeanor, makes Patricia Rossi one of the nation's most dynamic and entertaining speakers.
Patricia Rossi offers interactive and engaging lessons for organizations, groups, and events, including:
What Will You Learn?
Everyday we interact with others in both our professional and personal lives. Patricia's knowledge gives us the tips and treasures to honor others through confident social interaction.
Network with Confidence – including making small talk, being aware of your body language, and executing the perfect handshake.
Navigate the Tech World – with tips on proper text, e-mail, cell phone, and social media etiquette.
Make a Memorable Impact – highlighting simple ways to remember names, business card protocol, and mastering the art of eye contact.
Mingling with Ease – including networking without nervousness, making lasting connections, how to shine when you are "out of your element," and learning proper business dining etiquette.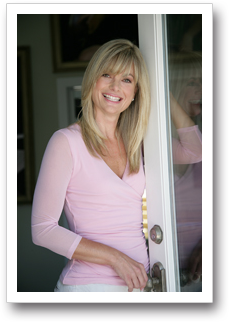 From the boardroom to barbeque, your "open sign" is always on. What are you telling your colleagues, classmates, and potential clients? Patricia's knowledge and services shed new light on modern manners for business leaders, professional athletes, and young adults in real life situations.
"For more than twenty years I have helped people feel more confident and at ease in their everyday lives by teaching them about etiquette, protocol, and soft social skills. Whether I'm doing one-on-one coaching or group classes, writing blogs, visiting the White House, or appearing in my nationally syndicated 'Manners Minute' television segments, I always focus on the same core principles: kindness as opposed to formality, and relationships as opposed to rules. I've worked with thousands of people who were suffering needlessly with exact same problem, and I've been able to help most of them put an end to their social anxiety for good! Now they are living fuller, richer, more successful lives."